Tucked into a corner next to the kitchen at Provo FoodBar looms a five-metre-tall, multi-coloured totem pole carved from the wood of a fallen hydro pole. The upscale diner, located across the street from the Art Gallery of Ontario, is temporarily housing the piece for its creator, Toronto artist Willy Johnson.
A graduate from the Ontario College of Art and Design, Johnson finished school in 2014 with a Bachelor's degree in illustration and a desire to create art that engages with nature and spiritualism.
In 2017, Johnson debuted his latest show, entitled Lake World, at Provo FoodBar. The pieces included a series of oil paintings that explored life around Jack Lake, home to Johnson's family cottage, while drawing influence from the spiritualism of Indigenous cultures.
"My art has always been about nature. I started to realize that the white man in white society is totally destroying the earth and, so, my belief is to live more minimalistic and eco-friendly," he says.
The multicoloured totem pole, dubbed Chakra Totem, stood as the climax of Johnson's Lake World, reminiscent of west coast Haida carving.
Yet, despite the influence of Indigenous cultures on Johnson's art, he has no Indigenous heritage.
Johnson's situation is not unfamiliar. News outlets over the last few months have been rife with accusations of cultural appropriation, from the questioned authenticity of Joseph Boyden's heritage to Johnny Depp's portrayal of Tonto in The Lone Ranger. It's clear the line between cultural appropriation and appreciation remains hazy.
For Kerry Potts, chair of the non-profit organization Native Women in the Arts, a faculty member at Humber College and a Teme-Augama-Anishnaabe woman of mixed heritage, cultural appropriation is the idea of taking without paying respect. "In our consumer-driven, capitalist culture we kind of just have this idea that we can take anything and use anything," Potts says. "For so long, Indigenous people have been part of popular culture – but their image hasn't been created or controlled by Indigenous people."
Indigenous cultures, in particular, have been exploited by western society for decades, their symbols and stories becoming entwined with popular culture. The issue, Potts says, is that once these aspects of Indigenous cultures are mass marketed, they lose their historical meanings. "There are some aspects of Indigenous culture that aren't meant to be bought or sold. They're not meant for consumption. They're meant for specific reasons. They're meant for specific family stories, specific community stories, maybe for ceremonial purposes. Things that are not supposed to be just kind of put out there and consumed and mass marketed," Potts says. 
So, can non-Indigenous people use Indigenous cultures in a way that isn't exploitive? Potts believes there is, as long as it's done in consultation with a member of that culture. "There must be a dialogue process," she says. And in the case of art, "working with Indigenous people is key."
Johnson did not consult with any Indigenous people while working on Lake World. In his mind, it was a solitary endeavour.
The 25-year-old artist describes how he would trudge each day along a trampled trail of grass that ran from the back door of his Scarborough home to the wooden shed in the backyard which serves as his studio. This is where Johnson does most of his work.
He finished his totem pole just outside this shed in 2016. He says he worked at it on and off for six years, beginning as a teenager before he had ever even heard of the term 'cultural appropriation'. In his last year at OCAD, Johnson grappled with mental health issues, the workload and class expectations weighing heavily on him. It was not until after he graduated that he found solace in the act of carving.
"OCAD had broken me down so much that I had to get back," he says. "In a way, it's like I made something that really helped me connect back to myself." For Johnson, the carving of the totem pole was not intended as an act of theft or plagiarism but a way of building off an art form he had long respected. "I might get attacked for what I've done, but I did it totally out of a childhood dream and made it my own." Johnson styled the carving on images in Totem Poles, a book by Pat Kramer his parents brought back from British Columbia when he was young.
Johnson has no plans to sell the totem pole but will instead transport it from Provo Food Bar to his cottage when the weather warms. There, it will look over Jack Lake.
Seeing art through an Indigenous lens
While Johnson says he received little education on cultural appropriation while at OCAD, the school is now taking steps to educate its students on the issue, specifically within the Indigenous Visual Culture program. The program is an interdisciplinary bachelor's degree open to all students with a focus on seeing art and design through an Indigenous lens.
"We are looking at developing the foundations of Indigenous art and how that carries forward today," says Ryan Rice, director of the program who is Mohawk from Kahnawke, Que. The program specifically focuses on materiality, educating students on where materials used in Indigenous art forms, such as beads and porcupine quills, come from and their cultural and historical meaning. This is an attempt to move away from pan-
Indigenous identification, Rice adds, showing students that there are numerous styles of Indigenous art, and that it is important to understand the meanings behind each. Rice, among other educators, is advocating for cultural appropriation education throughout all OCAD disciplines. "I think it needs to happen at every level because you hear so many times that students think they have the world at their hands without any responsibility."
In the case of Johnson's totem pole, Potts has her reservations. It was a well-done piece, she says, but "there is a great deal of knowledge he missed out on by taking this as a merely creative endeavour." As tends to occur in cases of cultural appropriation, she wrote, the piece appears to borrow the aesthetics of the west coast tradition without fully understanding the process or meaning. "Art is a beautiful space for creation and cultural exchange, but often I think the process is far more important than the end product. His totem pole is empty to me in this regard."
How to avoid cultural appropriation
"Cultural appropriation is involved in the assimilation and exploitation of marginalized and colonized cultures and in the survival of subordinated cultures and their resistance to dominant cultures."
-Richard A. Rogers, professor of communication studies at Northern Arizona University
Dialogue – maintain active dialogue with a member of the culture to ensure you understand the symbols and stories you are using.

The Good and the Bad – before using aspects of a culture, ask yourself whether your actions will be helping the culture.

Leave Space – allow space and opportunity for marginalized people to tell their own stories. They know them well.
(Source: Tom Smart, art gallery curator who works with Indigenous artists across Canada)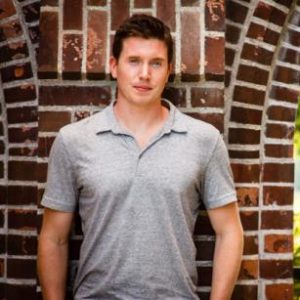 After spending his early twenties avoiding wild dogs in New Delhi, dodging scooters in Ho Chi Minh and getting lost (literally) in the labyrinth of Venice, Andrew discovered the joy others got from hearing about his mis-adventures, setting him on a path of storytelling. Andrew is a master of journalism candidate at Ryerson University interested in travel, sports and anyone willing to spin a good yarn over a beer.